The Sweet-potato seller
Published on: 8th May 2016
In Street Photography
It was late in the afternoon (or early evening) after sunset but with enough light to continue with handheld street photography - as long as one uses a wide aperture. We were visiting Dafen Art Village in Shenzhen and were very reluctant to leave. We were all very tired but on a photography high!
---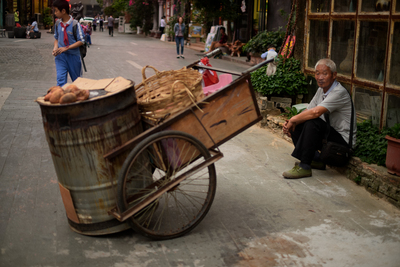 In China, sweet potatoes are sold and eating as a snack on the streets.They make use of a mobile grill to grill the sweet potatoes. Fujifilm X-T1; AV: F1.4; TV: 1/60 second; 35mm [1077]This is one of the places I always take my group as it lends itself to very interesting photographs and we always walk away with a couple of new friends - the artists of Dafen Village is very accommodating.
When I saw this sweet potato seller on the sidewalk selling his grilled sweet potatoes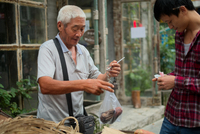 Once the price is determined, the customer retrieve the money. [1074]I was just too late to capture him while selling to a customer. I decided to "hang around" a bit in the hope of capturing him with his next customer. I wanted to capture the whole sequence of events as he was still using an old handheld scale to determine the price.
I did not have to wait too long before another passer-by showed interest in his sweet potatoes.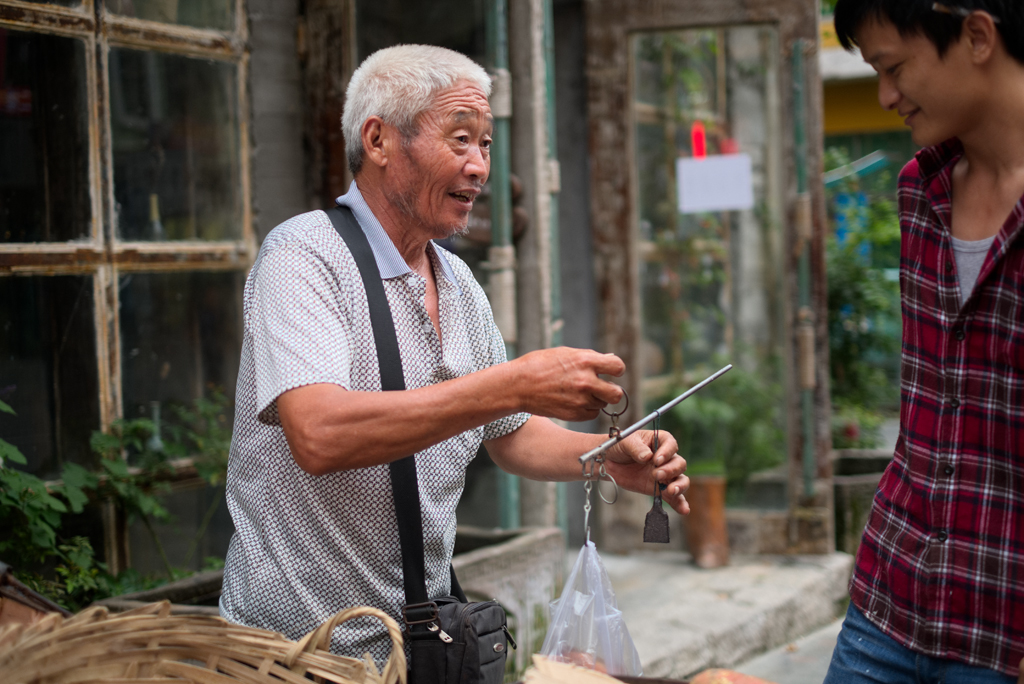 The way he conducts his business is something like this: He starts by showing the customer the different sweet potatoes and tries to convince the customer to buy more than one. They discuss the price per kilogram (or most likely per half a kilogram - most things in China is marked per half a kilogram and not per kilogram as we are used to in South Africa). Once the customer has made up his mind, he puts them in a plastic bag and weighs it with his handheld scale. They will then start the actual negotiation for the selected sweet potatoes and finally he receives the money from the customer.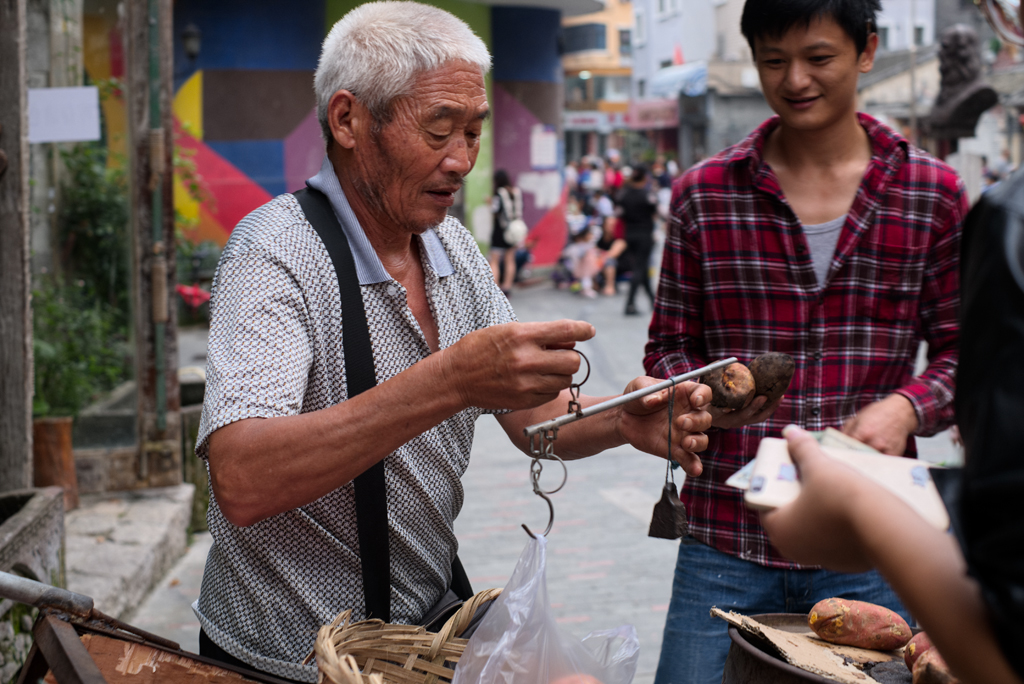 For these photos, I used the Fujifilm 35mm F1.4 and the 56mm F1.2. I really like the combination of the 35 mm and 56 mm for street photography. The shallow depth of field helps to soften the background and they are small enough the keep one lens on the camera body and another one in my pocket.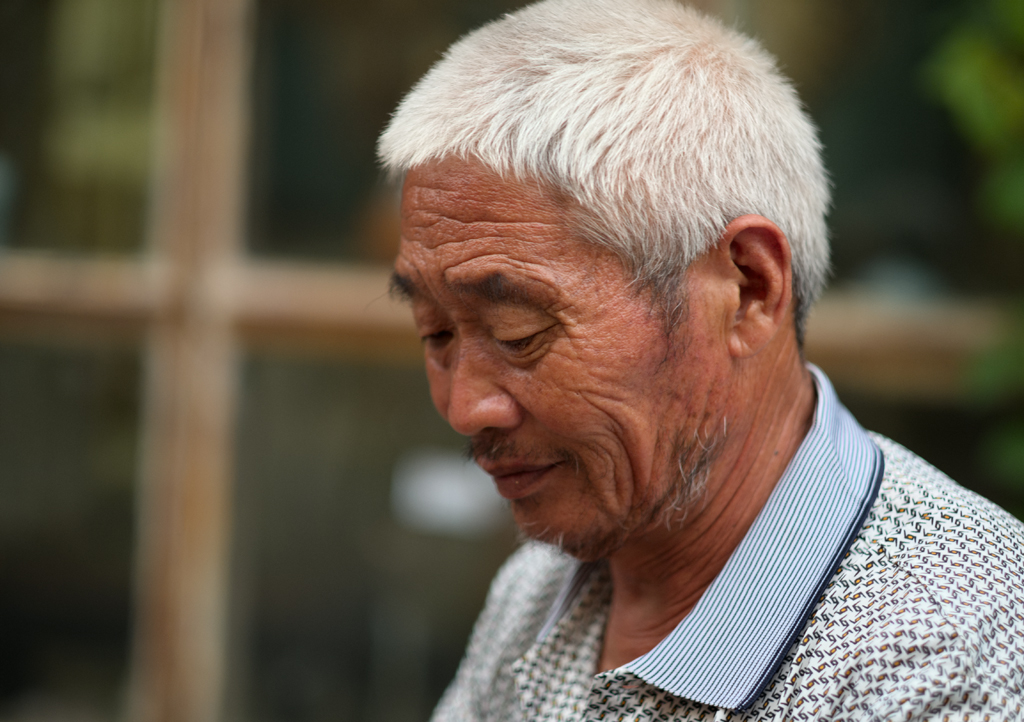 ---
(If you have read up to here and did not click on a photo yet, do so to see them in larger format and also to browse through the rest of this gallery)
---