Kliptown Photography Project Exhibition
Published on: 4th Aug 2014
In Exhibitions
We received an invite to attend the opening ceremony of the Kliptown Photography Project Exhibition in Soweto, South Africa. The opening ceremony took place on 31 July 2014 at 19:30. The invite did not include details to confirm attendance, so we decided to just pitch-up without any prior arrangement.
---
I mentioned the exhibition on my Facebook page, hoping that some of my photography friends will join me, but eventually none joined in. The last time I went to Soweto, was in 2001 during a group visit as part of the PSSA Annual National Congress. That was in day time and we had a guide to take us there. This time I drove there myself (from the Free State) and it was in the dark, so I decided to trust my GPS to get us at the exhibition venue - it worked!
The exhibition was held at the Mashumi Art Projects gallery in Vilakazi street, Soweto. Vilakazi street is most likely the only street in the world where two Nobel laureates used to live (Archbishop Desmond Tutu received the Nobel Peace Prize in 1984 and President Nelson Mandela received it in 1993)!
It is a shame the project and the exhibition was not more visible. The exhibition consisted of the photos of the youth who attended a one week basic photography course (as explained in the video). This was the first time they used a camera. The quality of the photos and the journalistic value of some of the essays are amazing!
Click on the group photo to browse through a gallery of photos taken at the opening ceremony.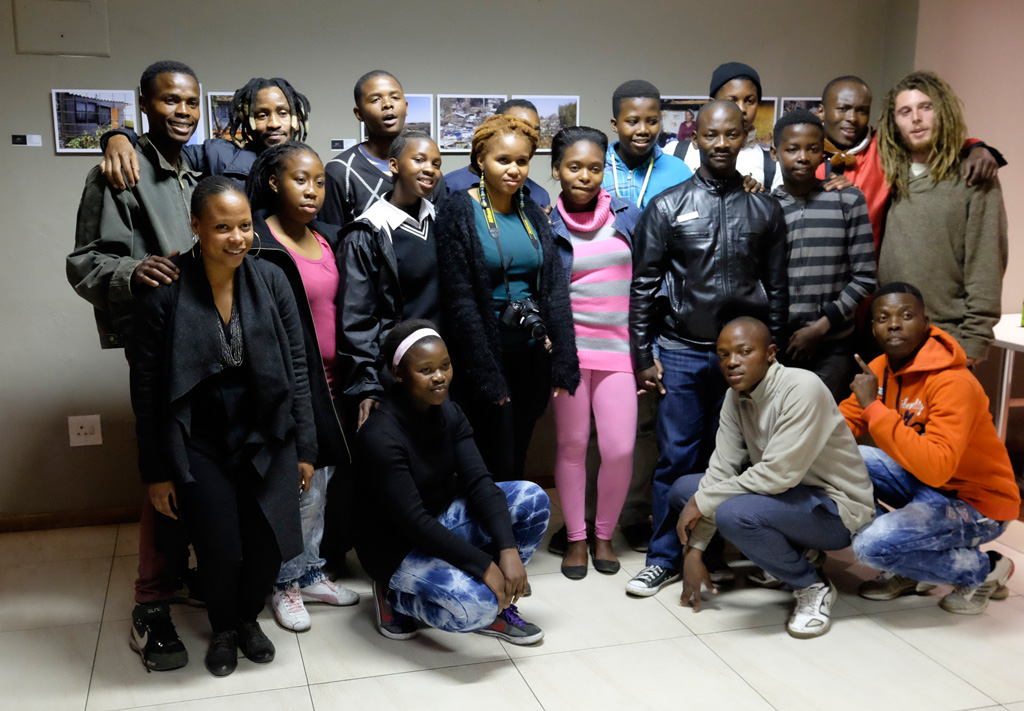 ---
(If you have read up to here and did not click on a photo yet, do so to see them in larger format and also to browse through the rest of this gallery)
---